My Blog
Posts for: July, 2013
By Eureka Family Dental Care
July 30, 2013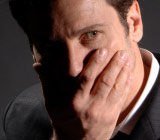 Most people agree that bad breath is more than embarrassing. It affects personal, social and business relationships. Although Americans spend roughly $3 billion annually on gum, mints and mouth rinses that promise relief, they are nothing more than temporary cover ups. Discovering the underlying cause of the problem is the only way to effectively eliminate the halitosis ("halitus" – breath; "osis" – disorder) long term. If you have bad breath, we can help.
While it's true that there are a few systemic (general body) medical conditions that can cause bad breath, including lung infections, liver disease, diabetes and cancer, the majority of causes originate in the mouth. We can conduct a simple oral examination to help diagnose the underlying cause of your bad breath. We will check your mouth thoroughly for signs of any dental problems that can produce an odor, including decayed or abscessed teeth, diseased gums, a coated tongue or infected tonsils. Typically, halitosis occurs when bacteria collect on the surface and back of the tongue where it is drier. Bacteria thrive in this environment, resulting in a "rotten egg" odor that so many of us are all too familiar with. This odor actually emanates from volatile sulfur compounds (VSFs), but will go away with proper treatment.
Once the exact cause is pinpointed, your halitosis can be treated in several ways. For example, we can show you how to brush and floss properly to more effectively remove bacteria responsible for tooth decay and gum disease — don't be embarrassed, nobody really knows until they're shown by a professional. We can also show you how to use a tongue scraper or brush to carefully clean the surface of your tongue. Treatment of tooth decay, the repair of defective or broken fillings, extraction of wisdom teeth (third molars) and periodontal (gum) therapy such as scaling and root planing (deep cleaning) will all help treat infection and consequently bad breath.
You don't have to be embarrassed by bad breath any longer! The sooner you call our office to schedule an examination, the sooner you will be able to breathe a lot more freely. For more information about the causes of bad breath, read the Dear Doctor magazine article "Bad Breath: More Than Just Embarrassing."
By Eureka Family Dental Care
July 15, 2013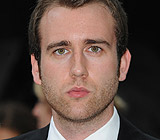 Remember Matthew Lewis? You've seen him in all of the Harry Potter movies, where he played the bumbling Neville Longbottom: a pudgy, teenage wizard-in-training whose teeth could best be described as... dodgy. We won't spoil the movie by telling you what happens to him in the end — but in real life, let's just say his awkward phase is over. Today, he looks more like a young Ryan Gosling. How did this transformation happen?
Well, in part it was some "Hollywood magic" that made his teeth look worse in the films than they really were. But Lewis acknowledges that he also had cosmetic dental work performed. If you've ever considered getting a smile makeover yourself, you may wonder: What kinds of "dental magic" might it take to change an awkward grin into a red-carpet smile? Here are a few of the treatments we might utilize.
Orthodontics
It's possible to correct tooth crowding, protrusion, gaps between teeth, and many other bite problems with orthodontic appliances like braces or clear aligners. While some may think orthodontics is just for teens, that isn't so — you're never too old to get the smile you've always wanted! In fact, right now about one in five orthodontic patients is an adult.
Teeth Whitening
This is a popular (and surprisingly affordable) option that can effectively lighten your teeth by six shades or more. We can do in-office whitening for the fastest results, or prepare a take-home whitening kit with a custom-made tray to fit your teeth perfectly and a supply of the proper bleaching solution. How well it will work for you (and how long it will last) depends on various factors, including the original cause of the discoloration, and your preferences for foods and beverages (such as coffee or red wine) that may cause stains.
Porcelain Veneers
Sometimes, even professional bleaching isn't enough to get the kind of permanent, "Hollywood white" smile you'd like; that's where porcelain veneers come in. By placing a fingernail-thin layer of ceramic over the tooth's enamel, veneers offer a permanent, pearly white finish that looks just like your natural teeth — only more dazzling! Veneers, long the first choice of celebrities, are gaining popularity with plenty of "regular" folks.
Tooth Restorations
This category covers a wide variety of different methods and materials — like cosmetic bonding, crowns, bridges, and dental implants — which we use to repair or replace teeth that are damaged or missing. Beginning with the simple repair of small chips or cracks with tooth-colored resins, we can progress to more permanent crown restorations when more of the tooth structure needs replacement. To restore missing teeth, we have the option of using the tried-and-true bridge — or, the current gold standard in tooth replacement: the lifelike, permanent dental implant.
Of course, this is just a bare outline of the many tools and techniques cosmetic dentistry offers. We would be happy to talk with you about which ones are right in your individual situation. Will a smile makeover land you a red-carpet role? Maybe... but one thing is for sure: It will help you get the smile you've always wanted.
If you would like more information about smile makeovers and options in cosmetic dentistry, please contact us or schedule an appointment for a consultation. You can learn more by reading the Dear Doctor magazine articles "Cosmetic Dentistry," "Porcelain Crowns & Veneers," and "Dental Implants."