My Blog
Posts for tag: common symptoms
By Eureka Family Dental Care
July 30, 2013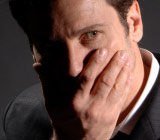 Most people agree that bad breath is more than embarrassing. It affects personal, social and business relationships. Although Americans spend roughly $3 billion annually on gum, mints and mouth rinses that promise relief, they are nothing more than temporary cover ups. Discovering the underlying cause of the problem is the only way to effectively eliminate the halitosis ("halitus" – breath; "osis" – disorder) long term. If you have bad breath, we can help.
While it's true that there are a few systemic (general body) medical conditions that can cause bad breath, including lung infections, liver disease, diabetes and cancer, the majority of causes originate in the mouth. We can conduct a simple oral examination to help diagnose the underlying cause of your bad breath. We will check your mouth thoroughly for signs of any dental problems that can produce an odor, including decayed or abscessed teeth, diseased gums, a coated tongue or infected tonsils. Typically, halitosis occurs when bacteria collect on the surface and back of the tongue where it is drier. Bacteria thrive in this environment, resulting in a "rotten egg" odor that so many of us are all too familiar with. This odor actually emanates from volatile sulfur compounds (VSFs), but will go away with proper treatment.
Once the exact cause is pinpointed, your halitosis can be treated in several ways. For example, we can show you how to brush and floss properly to more effectively remove bacteria responsible for tooth decay and gum disease — don't be embarrassed, nobody really knows until they're shown by a professional. We can also show you how to use a tongue scraper or brush to carefully clean the surface of your tongue. Treatment of tooth decay, the repair of defective or broken fillings, extraction of wisdom teeth (third molars) and periodontal (gum) therapy such as scaling and root planing (deep cleaning) will all help treat infection and consequently bad breath.
You don't have to be embarrassed by bad breath any longer! The sooner you call our office to schedule an examination, the sooner you will be able to breathe a lot more freely. For more information about the causes of bad breath, read the Dear Doctor magazine article "Bad Breath: More Than Just Embarrassing."
By Eureka Family Dental Care
February 17, 2013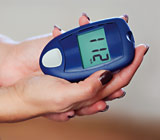 Did you know that recent research has shown diabetes is a risk factor for increased severity of periodontal (gum) disease and that periodontitis is a risk factor for worsening blood glucose (sugar) control in people with diabetes? Periodontitis can even increase the risk of diabetic complications for people diagnosed with diabetes. When you combine these facts with the following, you will clearly see how important it is to understand and manage these two diseases.
Over 23 million people in the United States currently have diabetes and over 170 million worldwide.
14+ million Americans have a condition called pre-diabetes.
Another estimated 6 million people in the US have diabetes but are unaware and thus not diagnosed.
Periodontal disease is the second most common disease known to man, only surpassed by tooth decay.
Diabetic individuals with periodontal disease have a greater risk for cardiovascular and kidney complications than those diabetics not having periodontal disease.
What You Can Do
One of the most important steps you can take if you have either of these conditions or suspect that you might have one or both is to make an appointment with your physician or with our office for a thorough examination. You should schedule an appointment with your physician for an exam and blood work so that your general health and well-being are monitored. Be certain to share your medical information and any family history of diabetes with our office, as it tends to occur in families.
Learn More
Learn the risks and how to take care of types 1 and 2 diabetes, as well as the stages of periodontal disease (with detailed full-color illustrations) when you read the Dear Doctor article, "Diabetes & Periodontal Disease." Or if you want to schedule an appointment to discuss your questions, contact us today.