My Blog
Posts for: June, 2013
By Eureka Family Dental Care
June 27, 2013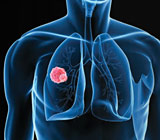 Statistically speaking, Americans can expect to enjoy a longer life today than at any time in the past. A recent U.S. government interagency study indicated that our oldest citizens are also generally getting healthier and doing better economically. Yet, along with an increased lifespan comes the possibility that at some future time, you or a loved one may undergo treatment for cancer.
There's good news here too: According to the National Cancer Institute, a branch of the National Institutes of Health, both the rate of cancer incidence and the death rate from the disease have been steadily declining. It's true that cancer treatments may cause a variety of oral health problems. But did you know that there are some measures you can take to minimize the discomfort and possible complications from these lifesaving therapies?
Chemotherapy and radiation, two common treatments, work by attacking cancerous cells. However, they can affect normal cells too — including the cells lining the mouth, and the salivary glands. This sometimes results in mouth sores, a dry mouth, and an increased risk of developing dental diseases like tooth decay.
What should you do if you or someone you love needs cancer treatments? The best outcomes can be obtained by a dose of prevention when possible, and by taking a team approach to the treatment.
Oral side effects may be worse if the mouth isn't healthy prior to cancer treatment. So, if there's time, have necessary dental procedures done before treatment begins. During and after cancer therapy, dental surgery should be limited if possible. The first step is to get a complete dental examination, and to develop a treatment plan. It's vitally important to coordinate any dental treatments with an oncologist (cancer specialist).
There are also things a patient can do to help control unpleasant oral side effects. Removing the bacteria that cause tooth decay is more essential now than ever. In addition to thorough brushing, an antibacterial rinse or fluoride gel may be prescribed. To combat the symptoms of dry mouth, it's important to drink plenty of fluids. Chewing gum with Xylitol, or using a mouth rinse or a prescription medication may also be recommended.
It's essential for those having cancer treatment to understand and follow the recommendations of their dentist and doctor. These include taking steps to reduce the chance of complications, and recognizing the warning signs that may indicate a problem.
If you would like more information about cancer treatment and oral health, please contact us or schedule an appointment to discuss your treatment options. You can learn more in the Dear Doctor magazine article "Oral Health During Cancer Treatment."
By Eureka Family Dental Care
June 14, 2013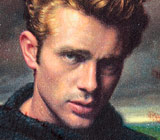 Imagine how different things would have been for movie star James Dean, had he not managed to replace the front teeth he lost as a youngster. According to one biography of the 1950s heartthrob, Dean's teeth were knocked out while he was swinging around on a homemade trapeze. Because his smile was restored, Dean was able to land the plumb movie roles that catapulted him to stardom.
This is perhaps the ultimate example of how a smile makeover can create new opportunities for a person. But opinion polls confirm that nearly 90% of adults feel an attractive smile is an important social and career asset. And, an almost equal percentage of adults feel that their smile could use some improvement.
Are you unhappy with your smile? Is a smile makeover something you've ever thought about? Dear Doctor magazine has come up with a great list of questions you can ask yourself to figure out if you would benefit from this life-changing experience:
Do you avoid smiling in photos?

Are you conscious about spaces and gaps in your teeth?

Are your teeth making you look older than you feel?

Have you held back a smile?

Do you feel that your teeth are stained or too yellow?

Do you hold your hand up in front of your mouth when speaking or laughing?

Do you notice areas of excessive tooth wear that make your smile look older?

Do you have little teeth and a gummy smile?

Are your teeth crooked, chipped or crowded?

Do you wish you had someone else's smile?
If you answered "yes" to any of these questions, please come in and see us. We have an amazing array of cosmetic procedures available to us — far more than what was available to James Dean in the 1950s. These options range from relatively inexpensive teeth whitening treatments to more permanent cosmetic solutions such as porcelain crowns and veneers. Together we can come up with a plan to give you the smile you've always dreamed about.
If you would like more information about what a smile makeover could mean for you, please contact us or schedule an appointment. You can learn more about smile makeovers by reading the Dear Doctor magazine article "Beautiful Smiles by Design." Dear Doctor also has more on "The Impact of a Smile Makeover."